Content View Hits : 2190067

Newsflash
Thanks Adaven Custom Rods.  Greg Cyphers of Adaven Rods can repair you broken rod guides and service and repair any of your reels.  Greg does quality work with a fast turn around give him a call 702-371-4922
| | | | |
| --- | --- | --- | --- |
| 2010 Club Championship Lake Havasu, AZ | | | |
Written by BAF Admin
Wednesday, 10 November 2010 17:45
Bass Anglers Federation held our club championship at Lake Havasu on October 23-24.  After one day of fishing it was Andrew McClure and his brother holding on to a slim lead.  At the end of the second day it looked like Andrew and his brother may take the win weighing in another solid bag.  In the end it was Shane Salsbury and his father taking the win with a giant weight on day two.  Congratulations to Shane and his father for winning the Club Championship.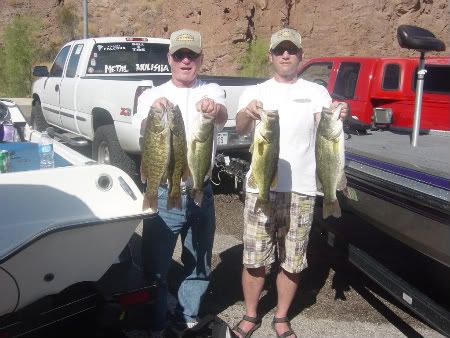 Shane Salsbury and His Father showing the Goods
Here are the results of the Club Championship

Shane and Shane's Dad                   29.44      5.64BF
Andrew and Alex                               24.94
Deejay and Larry                              17.39
Gary and Curtis                                 13.42
Don and Tony                                    12.30
Doug and Tracey                                6.95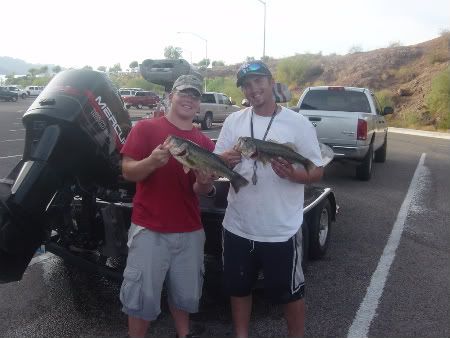 Andrew McClure and his brother with a couple solid fish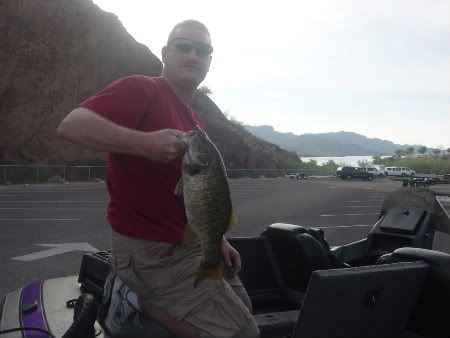 Doug Jones with a nice smallie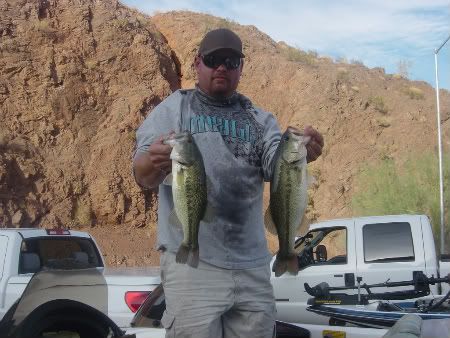 Curtiss Easter with two solid keepers.
Last Updated on Wednesday, 10 November 2010 18:03