Content View Hits : 2711096

Newsflash
Thanks Adaven Custom Rods.  Greg Cyphers of Adaven Rods can repair you broken rod guides and service and repair any of your reels.  Greg does quality work with a fast turn around give him a call 702-371-4922
| | | | |
| --- | --- | --- | --- |
| January 11, 2014 Callville Bay, Lake Mead | | | |
Written by BAF Admin
Sunday, 12 January 2014 12:28
Paul Hemsley and Matt Durham Showing off their winning fish.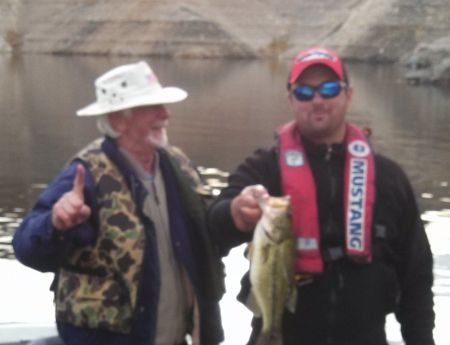 Second place Jessie Mesilivic and Henryk showing their biggest bass.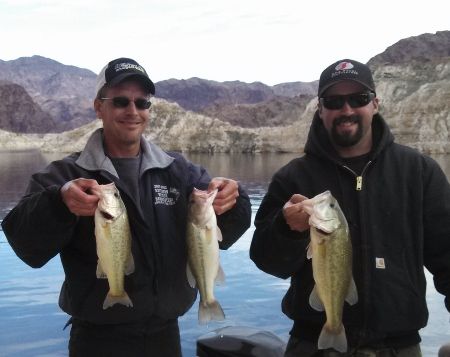 Third place KVR and James Salizar took home big fish with a 3.77lb largemouth bass
Team                     # of fish            Weight                Big fish
Paul H.  Matt D           5                  12.21                   3.54
Jessie M.  Henry         5                   11.69                   3.43
KVR     James             5                   10.32                   3.77
Toby R.    Anthony      1                   2.79
Jerren   Steve             DNW
Alan     Vincent           DNW
Congratulations to Paul H. and Matt D on the Victory!!!!!!
Last Updated on Sunday, 12 January 2014 12:54