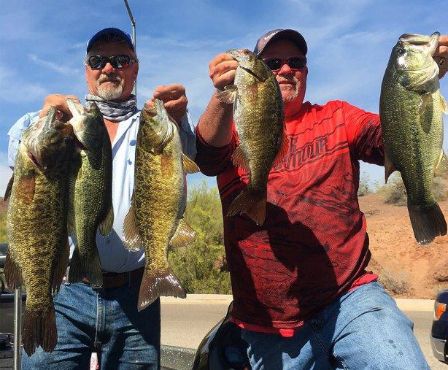 Don Hill and Randall Bruce
Our second tournament of the year was the very next day on Easter Sunday, some of us had to bail and go hide eggs but the die hard crazy fishermen stayed another night and had smooth sailing on Sunday fishing was great I was told with Don Hill and Randall Bruce taking home the first place finish with over 15 lbs!
Toby Robinson with a couple nice smallies.
Gary Freeman and Billy Snider
Ellison Hubert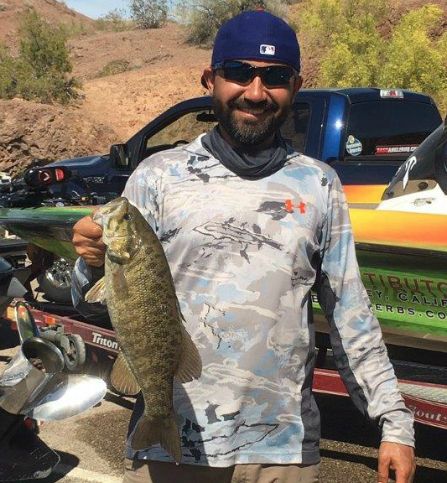 Dan Partida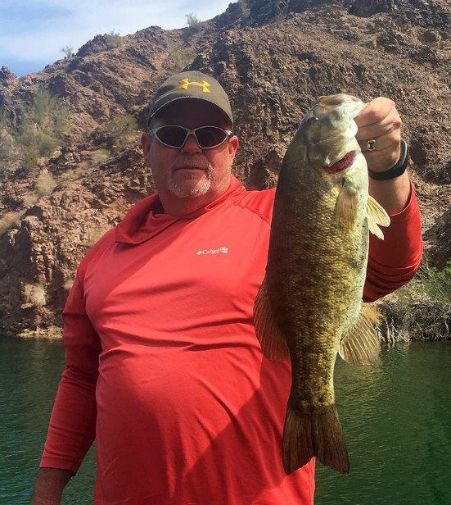 Don Hill
Lake Havasu Day 1 results.
1st Dominic and Ellison 14.10
2nd Alan and Dan 8.89
3 Randall and Don 7.94
4 Paul and Lauren 7.57
5 Toby and Mag 7.35
6 Gary and Billy 6.95
Lake Havasu Day 2 results
1st Randall and Don 15.26
2nd Dominic and Ellison 13.00
3 Toby and Mag 12.28
4 Gary and Billy 11.75
5 Paul 10.52
6 Dan 3.27